Early Sitewide Black Friday / Cyber Monday Sale!
Save Hundreds $$ When You Order 4+ Individual Patterns (60% Off)
Inventory Is Limited: Ends After 30 Pattern Orders
50% Off: All, Full, & 1/2 Size Runs
Inventory Is Limited: Ends After 2 Run Orders

Discounts Automatically Applied At Checkout
Full Size Run
Does not include Half Sizes
Half Size Run
Does not include Full Sizes
All Size Run
Includes both Full & Half Sizes
Frequently Asked Questions
How long is Shipping & Delivery?

Payment processing can take up to 24 hours. After your payment processes, delivery takes anywhere from 5-8 Business Days. Sometimes your package may arrive earlier.
How long do patterns last?

Our Patterns are made from 4-Ply Railroad Board, which is extremely durable & will last you for years.
Do you offer returns or exchanges?

We do not offer returns or exchanges as this is a made-to-order service. If you are missing pattern pieces, please contact us via Customer Support & we'll send you the missing pieces as soon as possible.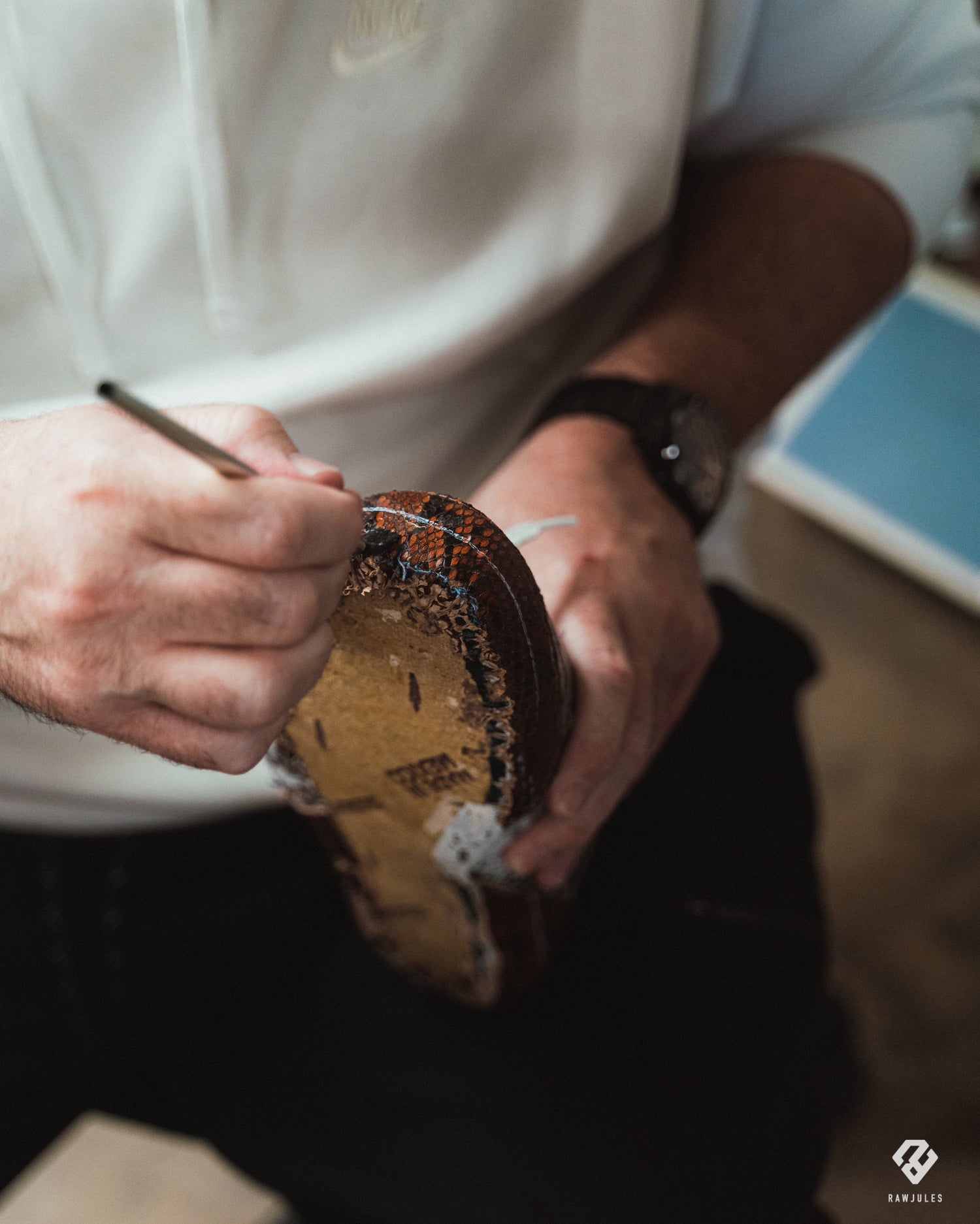 About Us
Based in Southern California, Owner & Founder of Bespoke Blueprint has specialized in custom shoemaking & design development for over a decade. We've worked alongside many designers & shoemakers worldwide. Our one-of-a-kind patterns were developed & tested through countless hours of dedication, measurement & precision from older & modern silhouettes.
It is Bespoke Blueprint's mission to provide high-quality, precise, & affordable shoemaking tools & accessories.
Shop Patterns